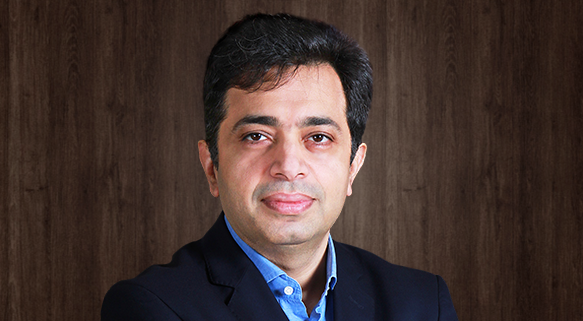 Gaurav Marya
Chairman, Franchise India

Franchise India, assists clients who are either companies recruiting business partners or prospective business buyers considering business opportunities. Franchise India through its network of corporate-owned and franchised offices Pan India enable the franchisor in selecting franchises and vice versa. Franchise India holds boundless opportunities to offer its services.

Recognizing his ability to be able to take business to the next level and making it scalable and
process driven in a short time, He found "Franchise India" in 1999, which is today regarded as India's largest integrated Small Business, franchise ,Licensing, retail & real estate solution company.

Under Gaurav' s Leadership, Franchise India has grown exponentially. With a team of 700, 40 offices and outreach in 300 towns and cities, the Group touches more than five million individual entrepreneurs, impacting more than 2,50,000 businesses. The media division organizes 300 conferences and expositions across 100 cities in India, and in the Middle East and Sri Lanka. It publishes 4 magazines, reports and books that have both wide circulation and critical appreciation. It's franchise business website attracts 264,000 unique hits every month. The consulting, business brokerage and investment support division serves 2,500 brands and over a million investors. Valuable collaborations include a tie-up with Francorp, a leading global franchise consulting companies based in the US and Bradford Licensing LLC, one of the top 20 brand licensing agencies worldwide.

Gaurav is regarded as India's foremost Business specialist and has consulted over 2000 Large and small corporations in India and international markets in making informed decisions about their Business Growth. He has consulted leading corporates like Reliance, Essar Group, Videocon, Landmark Group, Tata Steel, Unilever India, Levis, 3M, HP, ITC, TVS and Mahindra Retail where he works with CEO's and Senior Leadership teams to align and chart out growth blueprints. He has also consulted many local and regional businesses all over India, which are today India's retail and consumer brands .Gaurav is also regularly called upon to advise International Businesses in countries like London, UAE, Kuwait, Jordan, Thailand, Nepal, Sri-Lanka, Bahrain in carving their growth plans.

He is highly admired for his non-conformist operating style, confrontational style of management and aggressive marketing business tactics , which also comes forth in the books he has authored including the Bestseller book in franchising "The Science of Reproducing Success", in which he has culled his years of experience in franchising and has sold over 20,000 copies. He has also penned "Take Charge" ,a Book on Building entrepreneurial and change mindset for achieving Business Growth and is the highest selling business book on Indian stands today. His third book" It Takes Two to Tango" gives insights into making a customer connect in Changing India.

He sits on the Boards of several organizations as an Adviser and Director and also been retained by several Private equity funds with an interest to invest in Business Projects. He has chaired several Global Business Forums on Franchising and Retail in India,USA, Australia, Russia, Paris and London. He is regularly quoted by the press in Leading Dailies and Business Journals both in India and overseas. He has guest starred on several television shows on entrepreneurship and franchising.

Shiv Khera, Global motivational Leader and speaker ,once dubbed him as "Father of Indian franchising" in 2004 at one of India's biggest franchise forum and it is the title which has remained with him ever since. Recognizing that more and more people in India are investing into active businesses and taking on the entrepreneurial path, Gaurav wants to serve this community better. He wants to build Franchise India as a growth specialist helping entrepreneurs, through knowledge and service, on all aspects of buying, setting up and growing a business.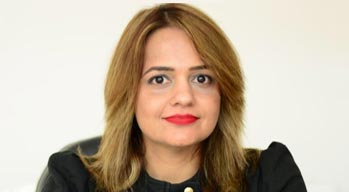 Venus Barak
Chief Executive Officer, Franglobal

In her second innings with Franchise India, Venus, leads the International Business with FranGlobal. Her earlier role was spearheading Francorp India. Venus brings over 18 years of experience combining International Development, Corporate Consulting, Sales and Entrepreneurship across 45 countries in various sectors. She has spent last decade working with over 4000 SMEs and Fortune 500 companies such as FedEx, Ronald Mc Donald's House of Charities, Virgin Atlantic, Alcon, 3M, Tata Group, Reliance, Aditya Birla Group, Mahindra & Mahindra, ITC etc.
where she has been instrumental in addressing donor relations, fundraising, growth and development issues. With deep understanding and experience of growth models like: Franchising, Channel Development, Distribution, Licensing, Strategic Alliances, Government policy, Funding, Fund Raising, Brand Development, Sales and Marketing, Venus commands authority when it comes to business growth.

She is also skilled in implementing sustainable and scalable processes, B2B business development, operational excellence, client relations, and mentoring cross-cultural & functional teams with an aim to drive incremental growth towards organizational value and performance. She regularly speaks and moderates business conferences, lectures at Management Colleges and writes for publications. Her passion lies in 'solving problems and unlocking potential' both in an enterprise as well as individual entrepreneurial setup.