Search Business Opportunities
Franglobal is the international business extension of Asia's leading franchising solutions firm - franchise India holdings limited (fihl). Franglobal plays a crucial part in working with various global corporations to enter and expand in India and other topographies favorably and profitably. Franglobal is a devoted strategist, growth enabler, and implementation adviser to its clients.
Our professional team has over 18 years of franchising sector expertise and over a million hours of business consulting experience in expert anchoring for multinational corporate requirements, enabling entry into challenging countries like India while warning them about the hazards connected with it.
Highly commendable by our esteemed patrons for its Franchise Consultant, Franchise Solutions, and Market Entry Consulting, FranGlobal is the worldwide business augmentation of Asia's largest franchising Solutions Company - Franchise India Holdings Limited (FIHL). FranGlobal plays a vital role in favorably and profitably partnering with diverse global companies for entry and expansion in India and other topographies.
FranGlobal is notably recommended by its clients as the dedicated strategist, growth enablers and implementation advisors. Attaining over 18 years of experience in the Franchise industry, our well-conversant professionals offer over a million man hours of business advisory experience in expert anchorage to the international company's requisites catering the access in complex markets like India and also cautioning them regarding the pitfalls associated with it. Our team of franchise wizards are known for their precise understanding the market of interest, probing the recognizable probabilities of identifying partners, schedule meetings with prospective end-users with the right kind of synergy and adhering the company till well established in the market.
Our services
FranGlobal is the pioneer and industry leader in creating master franchises in India. Our tailored services and solutions help businesses and multinational brands enter the Indian market successfully across sectors and regions. We assist de novo business start-ups to compete more effectively by providing market understanding, operation expansion, and growth programs.
Market Entry Strategy
Business Plan and Financial Assessment
Partner Identification and Recruitment
Concept Research Assessment
Hand Holding & Implementation Support
Strategic Investment Services
FranGlobal is proud to have worked in a variety of industries to achieve tremendous success not just in India but also globally.
Health, wellness and beauty
Retail
Consumer services
Food and beverages
Education
A thought from the CEO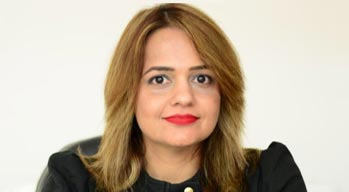 Working and exploring the world of Franchising across the globe has given me a deeper understanding of people's desire to promote their cultural values via various means such as cuisine, clothing, fashion, lifestyle, etc. This sharing has resulted in the trade of commodities, services, and ideas, to develop and grow the identity; through a variety of business franchising tools that help disseminate the uniformity of thoughts, acts, and qualities. In a time of need, franchising firms came together, bringing the world to their fingertips, wherein multinational organizations rushed to hold their place in complex markets such as India by establishing a space of employment, development, expansion, and profits boosting the slow-moving economy to blossom.